Support AMICA and set a light for peace!
Women's rights are under pressure - worldwide. We need solidarity and support! Let's stand up for women's rights together. Thank you!
Donate to AMICA by a secure online donation and support our projects for women and girls in war and crisis regions. All donations can be contradicted in the following six weeks.
Thank you for your support - every little helps!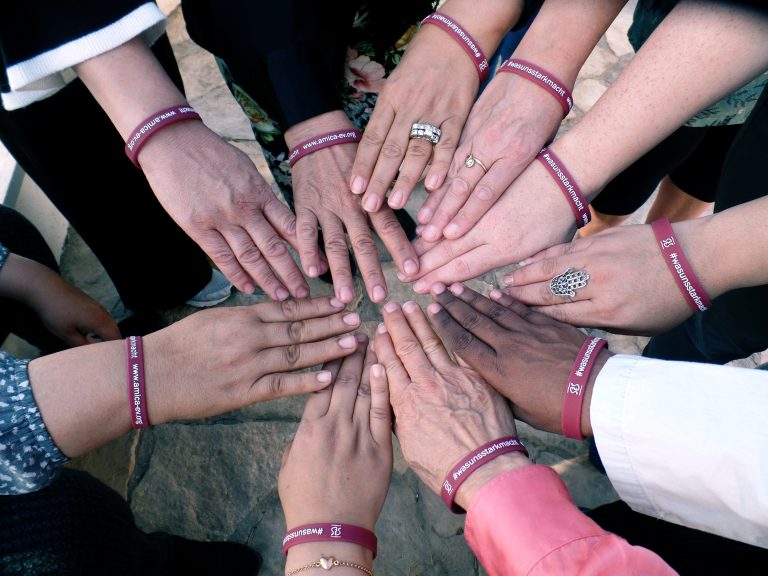 Some numbers:
… 50€ ensure the support of a lawyer in a sexual violence trial
… 80€ cover the costs of a qualification class in a women's refuge
… 150€ enable a woman's trauma therapy
Your donation for strong women!
AMICA e.V. is an independent non profit organisation. Employees and volunteers work together. The donations and membership fees enable the work of AMICA. Become a part of it and help women and girls in our projects with your donation!
Transparency and reliability towards our donors are very important for us. AMICA e.V. ist a member of  Transpareny International Germany.
Any questions? We are happy to help!
AMICA e.V.
Habsburger Str. 9
79104 Freiburg
Germany
+49 (0)761 – 55 69 253
pr@amica-ev.org
AMICA – banking details

IBAN DE15 6809 0000 0002 1001 00
BIC GENODE61FR1
Volksbank Freiburg eG
Bismarckallee 18-20
79098 Freiburg im Breisgau