The women's rights organization AMICA e.V. was formed in Freiburg in 1993 during the war in former Yugoslavia. Originally founded as a humanitarian aid organization, AMICA e.V. today supports women and girls in crisis regions and post-war zones.
How it all began: humanitarian aid
The outbreak of the Bosnian War in 1992 caused great dismay in Europe. After two world wars, it hardly seemed possible that another war could occur in Europe. Many members of the Freiburg-based sociocultural center Fabrik decided that they would not stand idly by as yet another geopolitical war destroyed human lives. They collected relief goods, clothing, food, and medical supplies, rented a truck, and set out on the dangerous journey to Tuzla, a city in the heart of the war zone. Many more supply transports were to follow. In 1993, this citizens' initiative became the registered association "Hilfe für Menschen im Krieg e.V." ("Aid for Peoples at War e.V."). AMICA—which translates to "the friend" in Italian—was added in 1994.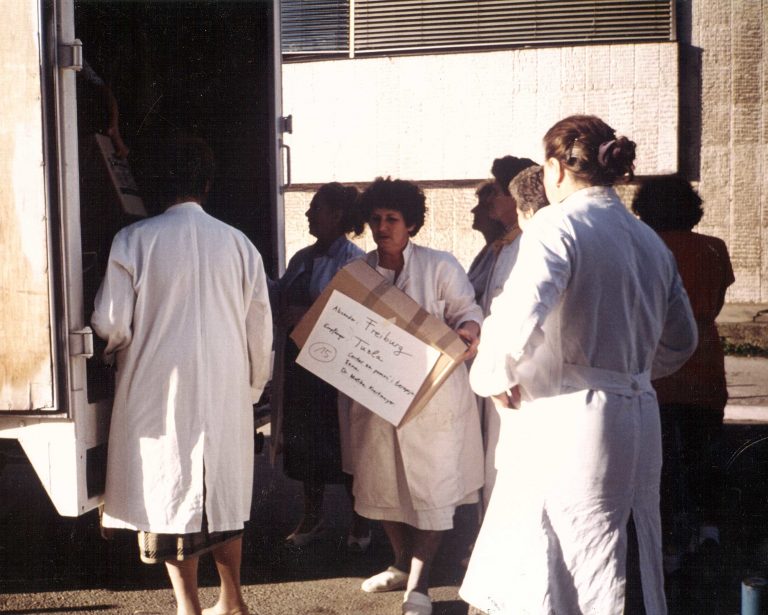 Support for women and girls
Connections were established in Bosnia that would later become friendships: out of individual contacts grew strong partnerships with freestanding women's groups, activists, and local aid organizations. The Bosnian people knew very well what they needed, but as an impoverished population living through the chaotic circumstances of war, it was nearly impossible to develop any civic structures. This is how, bit by bit, the concept for AMICA came into being: by helping to establish sustainable social structures, providing financial support, developing appropriate aid services, and engaging together in local politics, we support local individuals and groups. In 1994, the first women's shelter in Tuzla was opened in cooperation with AMICA: the shelter is still in operation today.
It has become clear over the years that women and girls living in war zones face a particularly high risk of experiencing violence. Yet at the same time, these women—who are too often left behind by aid organizations—are the ones who promote peace and reconciliation processes. AMICA's priority, therefore, is to support women and girls living in war-, post-war-, and crisis regions.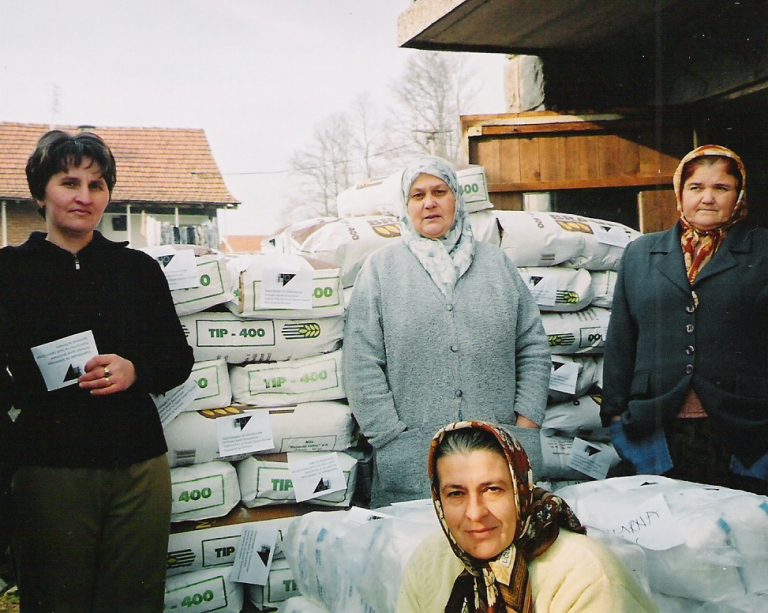 Transnational solidarity—from yesterday until today
With the help of donations and the support of numerous volunteers, we were finally able to rent a small office in Freiburg on Fabrik's premises and organize some of our work on a salary basis. Today, AMICA is still connected with its origins: we have three small office spaces in Fabrik's main building, where eight full-time staff members, dedicated volunteers, and interns work.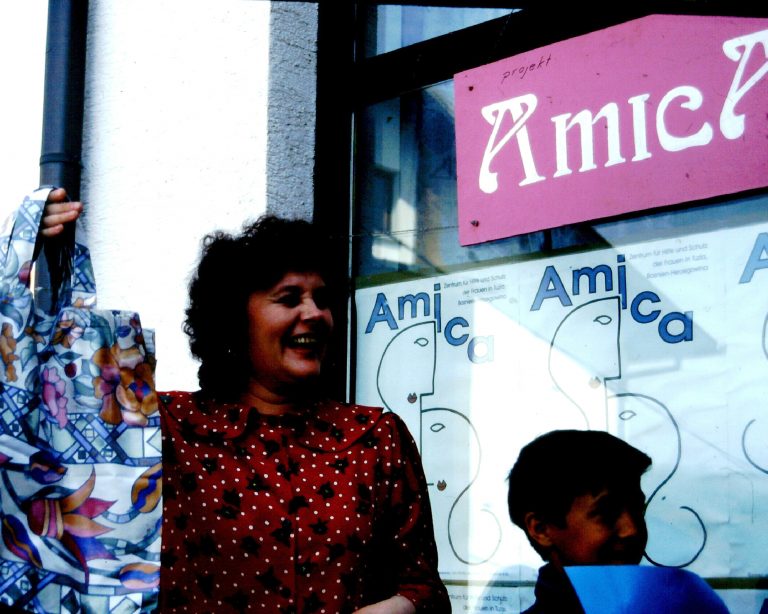 Events & News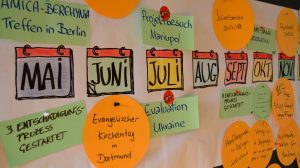 Photo: AMICA e.V.
---
News articles, awards, the latest on our projects, and important dates: we'll keep you in the loop. You can also receive monthly updates by subscribing to our newsletter.
How can you help?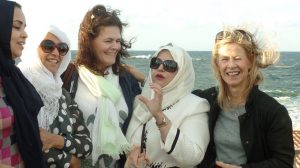 Photo: AMICA e.V.
---
You'd like to support our work? There are many ways to show your solidarity! All it takes is the initiative of thousands of everyday heroes to transform societies. From volunteer work to occasional donations, every action counts.
Learn more
Make a lasting impact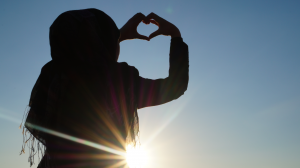 Photo: Zainab / Christina Brun
---
As a non-profit organization, AMICA depends on donations—every contribution counts! Regular donations, membership fees, and endowments enable us to carry out long-lasting, well-planned, and independent work. Donate online now.